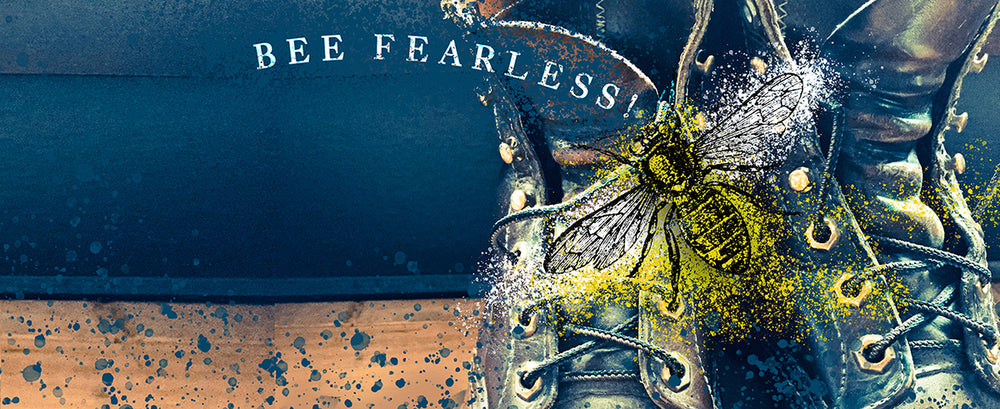 Before you apply MooBuzz® All-Natural Leather Protection…
Make sure your leather is clean and dry.  See our Blog Posts:  "Condition and Waterproof to Make your Leather Boots and Shoes Last Forever" or "Give Your Gloves a Hand."
Rubbing anything into the grit of dirty leather is just like rubbing your leather with sandpaper.
Not. Good.
Once your leather is dry and free of grit…
Apply MooBuzz® Leather Protection using your hands or a soft cloth.  It will help you soften and protect your leather to make it last longer. 
If you have sensitive skin you may want to use latex or nitrile gloves. In fact, just wearing gloves works great and more MooBuzz® Leather Protection gets directly into your leather instead of being absorbed by your skin or a cloth.
Whether you use your hands, gloves, or a cloth, massage MooBuzz® Leather Protection into the leather using a circular motion. The warmth of your hands and the friction of rubbing will melt the oil and wax mixture and help it move into the leather.
Less is more here:
You are not frosting a cake.
Several thin coats are better than one thick coat.
(We mention this because some of our loved ones treat application like frosting a cake. It just wastes precious MooBuzz® Leather Protection. )
Buzzed.
Allow to absorb into the leather for a few minutes (not more than 20).
Wipe off any excess.
Give your leather a final buffing with a horsehair brush  or a clean, soft cloth for a beautiful hand-rubbed look.
You're taking good care of your leather. Show it off.
For more leather care tips of the trade, sign up for our newsletter.

Take good care of your leather. Buy MooBuzz Leather Protection.